Jacob just had his 8th birthday a few weeks ago. I know I am SO behind on my posting here. So I thought I would post a few memories from the day.
It was a special day for him. Not only did we have all of our arizona family there but Stacy and her kids all came from Texas. So I knew that I had to have a good party for him. It was a lot of fun. I decided that the party theme was going to be "rainbows." A lot of my family members thought that it was not a good theme. But they were thinking of what rainbows represent. And well I was just thinking of the colors of the rainbow. My silly family!! But it was such a fun party and theme. Jackie helped me with a few ideas and getting things started and I just took off from there. I had a lot of fun getting things ready for the party and all the crafts I had to do. When the party was getting close to being done we looked outside and it started to rain!! And what do you know, a rainbow showed up. I thought it was a perfect way to end the party. Here are a few pictures of the day.
These are the cupcakes that I made for the party.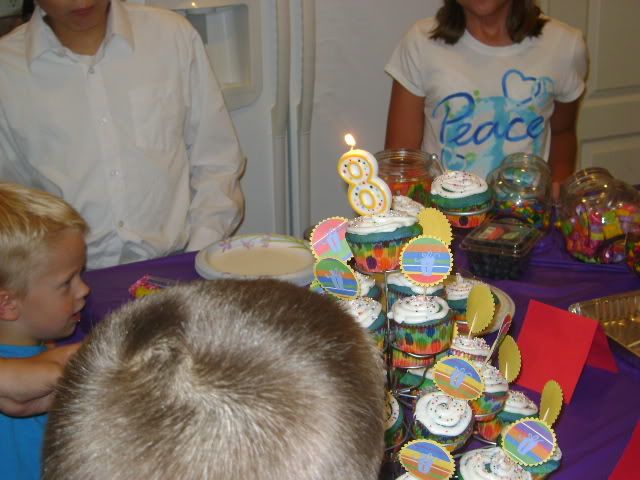 This is the cupcake holder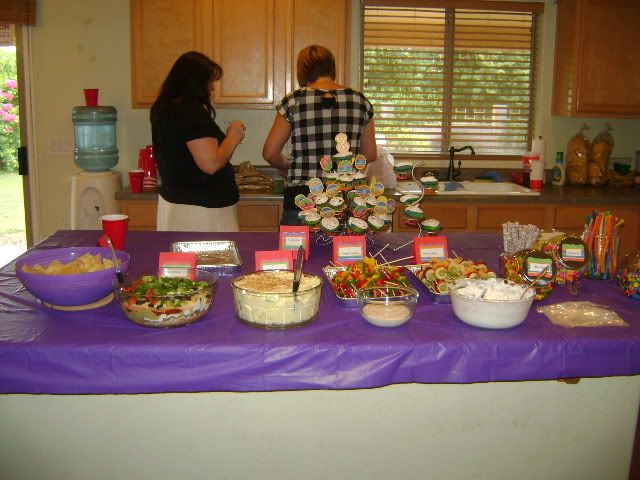 The food setup
Some of the partiers! Yeah it looks like a happenin party,doesnt it??
Kids playing in the rain
Overall it was a great day. And I hope Jacob remembers it forever!! I know he will.