So, this weekend we went up north to Lakeside for my birthday. It was a lot of fun and we did a lot of fun stuff. The best part was...I got a camera for my birthday. YAY thanks so much mom and dad!!! So this post will finally have pictures!!!
For some reason the pictures did something funny. Just click on the pictures to see them.
So we got there Friday night and just relaxed, ate dinner, and then went to bed. We had to be up really early Saturday morning (my birthday) because we were going to the parade in Snowflake for Pioneer Day. So we are out of the house by 750 am and as we are driving to Snowflake for the parade. Here are a few pictures from that fun time!!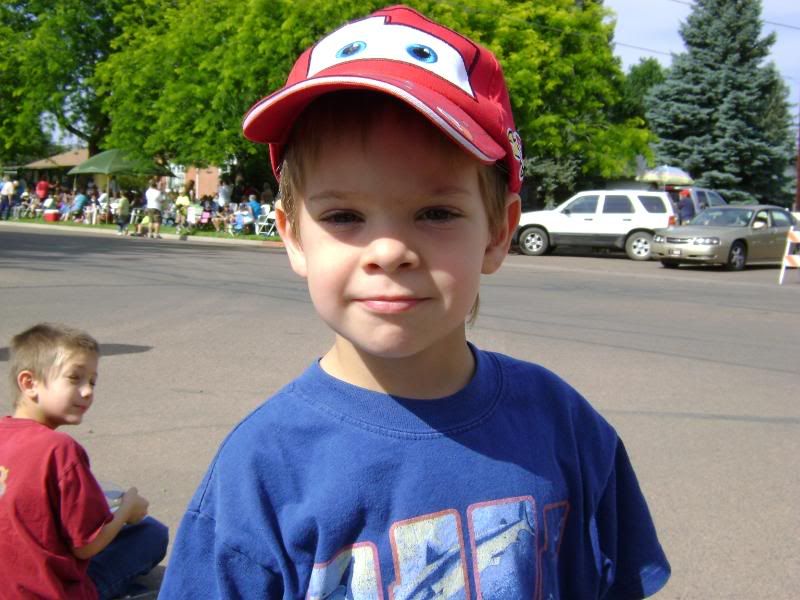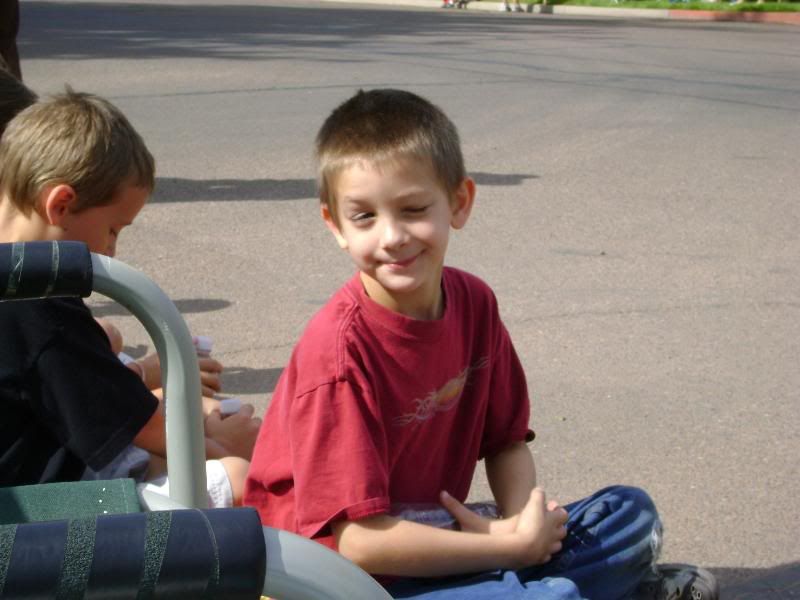 My nieces Taylor and Madyson are such big helpers. They helped so good with Tyler and making sure he didn't run to where the parade was. EVERYONE was throwing candy and so Tyler liked to run and get the candy even when the floats were coming.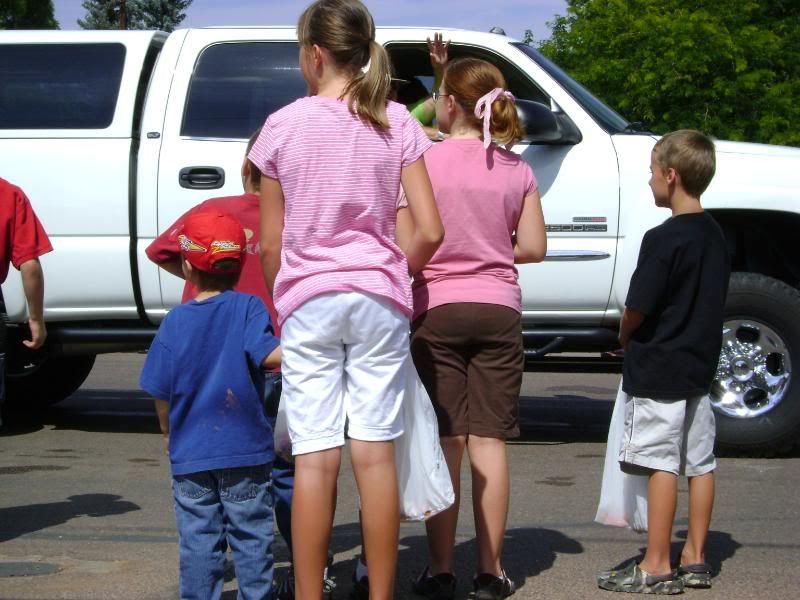 So then we were leaving from the parade and we decided to stop at Trappers for some pie. If you have been to snowflake then im sure you have been to trappers. They have THE BEST PIE!!! And I was so excited to get some for my birthday. So when we were in Show Low we were stopped at a stop light looking at the helicopters that were just landing at the hospital. All of a sudden we get hit from the back by another car!!! I was so shocked and I wasnt really sure what just happened. I kept saying to myself...did we just get hit? But we pulled over and sure enough we got hit! Everyone was fine but most of us have stiff backs/necks and my arm and head hurt really bad. What a great birthday present eh? Here is some of the damage that happened.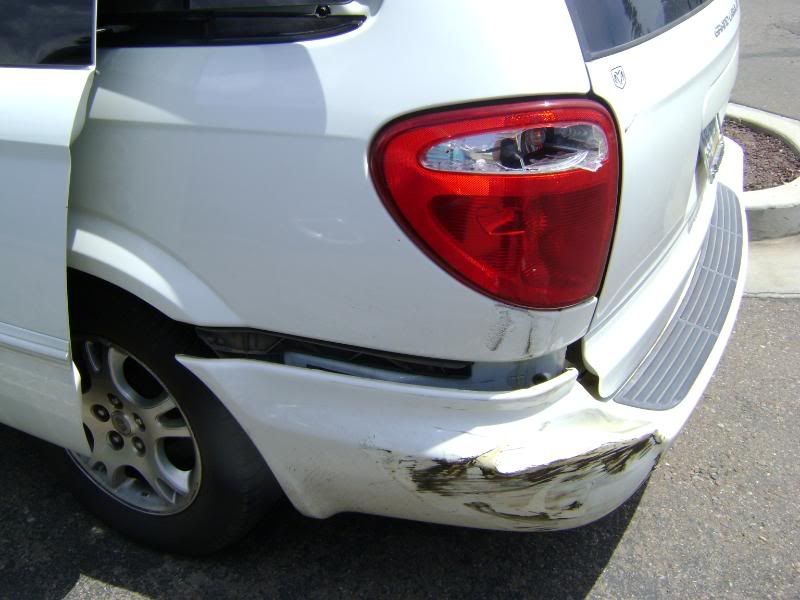 So then we finally got home after waiting for the police for about an hour and getting out of there like 2 hours later. When we got home I had the kids helping me make some home made ice cream. When it was done in the machine I brought some up for the kids. They attacked it like crazy and thought it was so funny.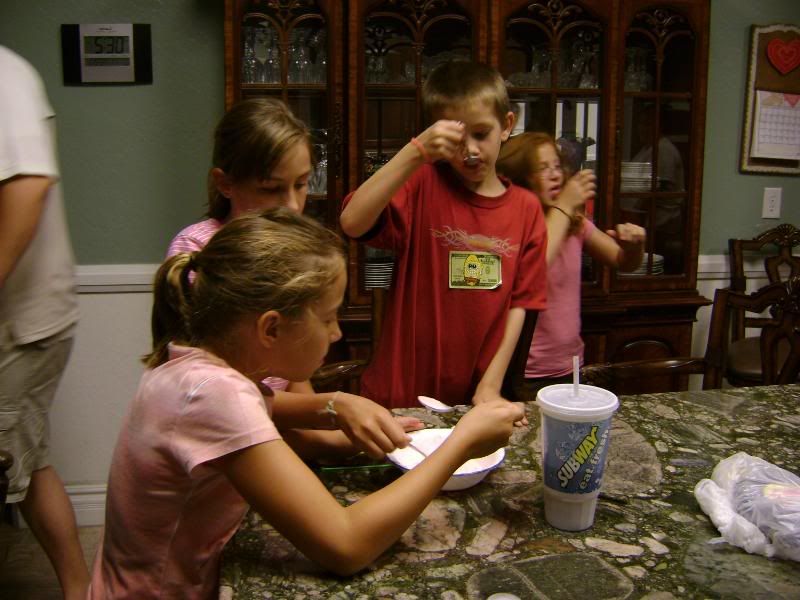 And then we had dinner and pie...and it was over all a pretty good birthday.
Thanks for the emails and everything from people wishing me a happy birthday =) I appreciate it!!